Pitch library: an ocean of opportunities.
2023
Sept 25-26 pitches at the ACRC Conference
Click on the company name to check their pitch deck, business plan summary and give feedback (logins and passwords available to members and sponsors):

Mirna Damergi, Product Manager, Rapid Infection Diagnostics Inc. (Calgary) and also Lead Speaker Coordinator, YYC Data Convention and U Calgary grad, on a suite of diagnostic tools for microbial infections including those that cause bloodstream and urinary tract infections.

Danika Kelly, Co-Founder & CEO, My Normative Inc. (Calgary) is a female-focused health platform driving innovation through clinically validated data collection, data management, and analytical processes

Ty McKinney, CSO of PeerX.AI (Calgary), Co-founder of 8 Bit Cortex and Research Director of the Branch Out Neurological Foundation
Piyush Kumar,President & CEO, WWiKY BioSciences (Edmonton) is developing cancer theranostics that exploit hypoxia, which leads to metastatic progression and resistance

Aneal Khan, CEO, Discovery DNA (Calgary) provides accredited genetic testing for medical decisions, providing tools for early detection and treatment of diseases

Shaneel Pathak, CEO, Zamplo (Calgary) provides a platform that allows anyone to record and share their treatment regiment with their healthcare practitioner, while allowing data analytics and collation

Lulu Mashonganyika, Founder, LiiT Care (Airdrie), offering a safe and convenient platform to bridge the gap between parents and vetted caregivers.

Angela Ryl, Student at NAIT and Founder, Qubit Sense Inc. (Edmonton), 3D-printed, non-invasive, wearable patch that detects biomarkers in sweat and sends updates in real-time via the cloud to healthcare providers.

Chris Bladen, CEO, Zymedyne Therapeutics Inc. (Calgary) is developing safer, more effective treatments for chronic, neuropathic pain by targeting calcium channels
Maximilian Kerz, Co-founder & CEO, Cherry Health (Calgary), a network founded by physicians for physicians that aims to make recruitment into clinics and hospitals as straightforward as possible

Amir Nezhad, CEO, CriticareDx (Calgary) offers capillary self-powered microfluidics and electrochemical nano-biosensors that have the power to revolutionize and disrupt lab testing.

Jessica Hu, CEO, Gene Biomedical, which provides molecular diagnostics, drugs detection, genomics, proteomics and bioinformatics, technologies

Mohammad Rahim, Founder and CSO, RANE Pharmaceutical Inc, a chemistry CRO in Edmonton developing scalable synthetic methods for complex medicinal chemistry targets and natural products

Amol Karnick, President & CEO, KA Imaging Inc. (Waterloo) is developing  X-ray imaging technologies and systems for medical, veterinary, and non-destructive test industrial markets

Ali Pormohammad, CEO, MHCombiotic Inc. which is combating the issue of antimicrobial resistance by pioneering groundbreaking antimicrobials (Combiotic)
Nancy Gupta, Department of Laboratory Medicine and Pathology, University of Alberta
Click on the company name to check their pitch video, scores and feedback (logins and passwords are available to members and sponsors):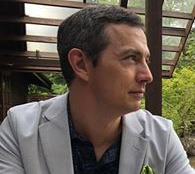 Troy Feener, COO, Rapid Infection Diagnostics, Inc., a University of Calgary startup, pitches a suite of diagnostic tools for microbial infections including those that cause bloodstream and urinary tract infections.

Carrie Shemanko founded Crocus Biomedical, a University of Calgary-based startup that has developed a blood and tumour tissue-based molecular test for physicians to identify individuals at high risk of bone metastasis.

Roger Zemp, Founder, CliniSonix Inc. an Edmonton-based startup that has invented scalable probe technology that significantly outperforms current 2D/3D ultrasound scanners in terms of resolution and speed.

Colin Coros, CCO, Nanostics Inc., an Edmonton-based a clinical-stage precision health company with a detection platform for a range of diseases including prostate and bladder cancer.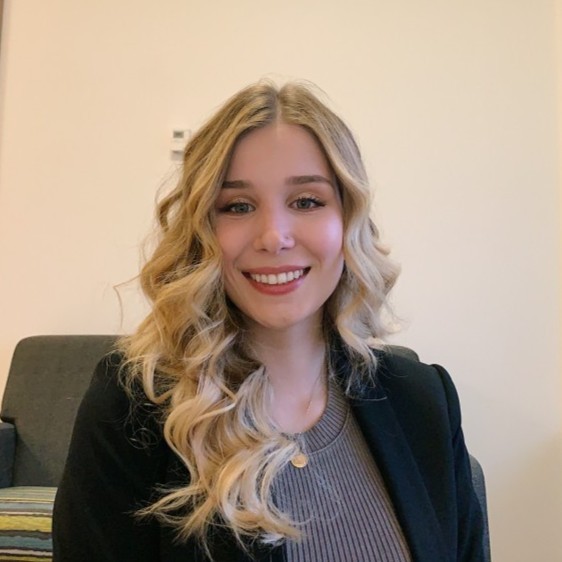 Kathleen McMahon, Director of Regulatory Affairs, Wave View Imaging Inc. (Calgary) is developing pain-free and timely breast imaging systems using microwave technology.

Pierre Lemire, CEO, Kent Imaging (Calgary), designs and manufactures multispectral oxygenation imaging technology for limb preservation and surgical care.

John Murphy, CEO, Bio-stream Diagnostics Inc. (Edmonton) has developed an organic electrochemical transistor-based platform for faster, more accurate diagnostic tests based on antibody binding target antigen for a variety of infections.


Claire Dixon, co-Founder & CEO, Neuraura (Calgary) which has developed a bioelectronic wearable and is targeting polycystic ovarian syndrome.

Mehdi Mohammadi Ashani, BioSenta (Calgary) develops and manufactures environmentally sound chemical compounds including Tri-Filler, which offers broad spectrum antimicrobial properties for household and industrial applications.



1:05 pm Michael Weickert, CEO, Pacylex Pharmaceuticals, Inc. a University of Alberta spinout which is developing a first in class myristoylation inhibitor as a new oral daily therapy for hematologic and solid tumor cancers.
1:15 pm Maximilian Kerz, co-Founder & CEO Cherry Health (Calgary) has develped an app for posting of temporary, permanent and telehealth physician jobs and is building a network that connects physicians, employers and industry.
1:35 pm break

1:40 pm Jason Hendrick, President, OceanML provides integrated machine learning consulting, custom predictive analytical solutions and solutions for clients in industries including energy, resource development, cleantech, government, finance and health care.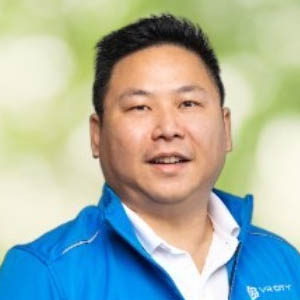 1:50 pm Alan Tay, CEO, Delphi Technology Corp. offers rapid, scalable, conversational & action-based avatar training for airlines & aerospace companies and government and defence contractors.

2:05 pm John MacInnes, Founder, Earthware Reusables Inc. Billions of food takeout containers go into our landfills every year. Earthware is a return for reuse takeout container service that eliminates this problem by selling reusable containers to restaurants, hotels, caterers, grocery stores and farmers.

2:15 pm Ryan Galloway, Founder, Inversion Point Technologies Ltd. specializes in the cost-effective direct removal of atmospheric methane at scale.

2:30 pm Chris Cassin, CEO of Zero Point Cryogenics (Edmonton) builds dilution refrigerators, which operate at temperatures near absolute zero, for quantum technology applications.

2:40 pm Amirreza Sohrabi, co-Founder and CEO, Roshan Water Solutions (Edmonton) has developed VeloCens, which is an end-to-end product package for onsite, real-time testing of water samples for bacteria.

2:55 pm Masoud Baghelani, CEO and Founder, NeatFil Inc. (Edmonton) offers a recyclable and reusable material for efficient, cost-effective removal of organic contaminants including dyes and pigments from water and wastewater.

3:05 pm Damilare Odumosu, Founder/C.E.O, All Farmers Online provides precision agriculture services and sensors to farmers, allowing them to optimize yields, reduce costs, and improve efficiency based on analysis of data collected from drones, satellites, and cameras.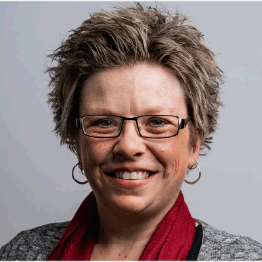 3:20 pm Conor Phillips, Founder & CEO, Pathfinder365 (Saskatoon) provides a digital exploration tool that serves as an all-inclusive, one-stop source for diverse tourism destinations including travel, activity, entertainment and accommodation options.


3:30 pm Carine Bado, CEO & Founder, My Little Tribe has designed an app for parents who are looking to book affordable, reliable and flexible private childcare services such as babysitting, nanny and home care.

3:40 pm David Rosenegger, CEO, SenseSi Technology Inc, a Calgary-based startup developing wearable non-invasive diagnostic sensors to monitor cortisol levels which can predict stress, inflammation and concussion severity.

3:50 pm Timothy Burgess, CEO and co-Founder, WealthAgile (Toronto) provides an AI powered crypto portfolio manager that connects via API to crypto exchanges to automatically manage customers' crypto portfolios.
The following companies have submitted business plan summaries. Please click through to give your feedback and to access the summaries, contacts, scores and comments (password is available to members):
In-person pitches:
Virtual pitches:
2022
The following companies from Edmonton, Calgary, Saskatoon, Winnipeg, Vancouver, Australia and Israel are seeking over $17 million for commercialization of innovative technologies positioned to transform agricultural, energy, transportation, health, business and legal industries.
The following companies from Airdrie, Cartairs, Calgary, Edmonton and Uganda are seeking over $8 million for agricultural, artificial intelligence, quantum computing, education, low carbon energy, cancer, health and pet care innovations.
The following companies are looking to raise approximately $100 million for cancer drug trials, mental health apps, biodegradable menstrual pads, environmentally friendly waste management systems, autonomous robots, learning tools and AI solutions:
The following companies are looking to raise approximately $6 million for personalized cancer treatments for children, dento-craniofacial head and neck imaging, virtual reality and IoT platforms, canola oil transformation, hemp-based nutraceuticals, and systems for beef herd management, fire prevention, waste conversion and lithium extraction:
2021
The following companies are looking to raise approximately $11 million for diagnostics tests for ADHD, blindness, cancer and ADHD, burnout management, systems for shipping, beef herd tracing, waste management and recycling:
The following companies are looking to raise approximately $8 million for improvement of nutrition and mental health, ADHD detection, cancer treatment, restaurant support, hydroponics, organic food production and waste conversion into feedstock:
The following companies are looking to raise approximately $11 million for improvement of nutrition and mental health, ADHD and cancer detection and treatment, family support and patient monitoring for mental health and efficient care provision, advanced materials and water and waste management:
The following companies are looking to raise approximately $6 million for biorefinery and prebiotic fibre production, digital healthcare, cancer drug discovery, trauma dressing, and COVID-19 testing and treatment:
The following companies are looking to raise approximately $5.5 million for renewable power generation, biomedical imaging, cell transfection systems, virtual reality SAAS, and personal mobility apps:
2020
Brad Kearl, BitCan
Trevor Macdonald, Crowdblink
Igor Kovalchuk, InPlanta Biotechnology
Polar Genetics Inc.
April 15: COVID-19 Conference 4 program
John Dennis, CEO, SolAeroMed
Khaled Barakat, University of Alberta
Darrell Tan, Clinician-Scientist, St. Michael's Hospital
Carlos Cervera, University of Alberta
Bruno Villoutreix, Research Director, Inserm
Alessandro Biglioli, CEO, Elsius Biomedical
Gregg Oldring, CEO, Zept
Prabhat Jha, University of Toronto
Dawn Kingston, Professor, University of Calgary
Nora Spinks, CEO, Vanier Institute of the Family
Kelley Lee, Simon Fraser University
Adam Balogh, CEO and Founder, Staffing Call
April 8: COVID-19 Conference 3 program

Robert Wolkow , Quantum Silicon Inc
Kevin Morin, Medical Director, Sunmor Research Inc
Randy Duguay , CEO, Health Gauge
Harold Dumur and Hassaan Ahmed, OVA
Varun Pulapaka Co-Founder & Hassaan Ahmed, CEO, Phelix
Gane Ka-Shu Wong, University of Alberta & Geneis
Rafiq Ahmad, Assistant Professor, University of Alberta
Matt Hodgson, Co-Founder, Outbreaker Solutions
Rashid Mirzavand, University of Alberta
Kyle McLeod, CEO, OrigamAi
Bruce Rout
Eric Coomes, University of Toronto
P. Peter Wang, Memorial Universit
Brittany Redl, Region Sales Director, VWR
Travis Dahl, Inkubate Packaging
Dane Bosman, Business Development, Alpine Innovative Research
April 1: COVID-19 Conference 2 program
Markus Kirkilionis, University of Warwick
Kevin Curran, Ulster University
Dileep Tiwari, HeriCure
Utkarsha Ankalkhope, Excel3D
Simon Park, University of Calgary
Mathew Diggle, Alberta Public Labs
John Ralston, Protxx
Alessandro Biglioli , Elsius Biomedical
Pierre Lemire, Kent Imaging Therapeutics
Gavin Oudit, PEARKO Therapeutics
John Dennis, SolAeroMed
Rakesh Bhat, Applied Pharmaceutical Innovation
Robert Jay Rowen, MD, RowenSu Clinic
Karsten Sauer, Repertoire Immune Systems
Dan Dalla-Londa, FluroTech
Mark Trifiro , McGill University
Shokrollah Elahi, University of Alberta
Robert Mayall, FREDsense
Isaac Bogoch, University of Toronto
Martin Percy, Unit9
Louis-Olivier Roy, OPTEL Group
Barry Shrier, Founder, GIANT Health
Sharn Haywood-Higgs, Oxford Innovations Solutions
Travis Dahl, Inkubate Packaging
Allen Crowley, Crowley Enterprises
Trevor MacDonald, Crowdblink
Horacio Bach, University of British Columbia
Amir Nezhad, University of Calgary
K Ghafoor, H Maghdid & S Khaleal, Iraq
March 25: COVID-19 Conference 1 program
John Dennis, SolAeroMed
Martin Percy, Unit9: CoronaSaver
John Ralston, Protxx
Peter Wood, mmHg
Thomas Stachura, Pleasant Solutions
John Lewis, Entos Pharma
Lynn McNeil, Chipcare
Alessandro Biglioli, Elsius
Peter Silverstone, COMS
James Harynuk, TMIC
Jeevesh Kapur, Medo.ai
Elena Dumitrascu, Terrahub
Kevin Maloney, Safe Contact
Abdullah Saleh, Metric
Steve Lloyd, Tech Shops
Travis Dahl, Inkubate Packaging
2019
Richard Smith, BioLargo
Amir Nezhed, Critical Care DX
Piyush Kumar, WWiKY
Tonya Beal, Swiftly
Aman Ullah, ZAFA Rapid Biorefinery
Adam Brown, Nanolog Audio
John Ralston, Protxx
Tarek El-Bialy, Virtual Orthodontic Residency
James Nieman, Human Cytomegalovirus Co.
Nicolas Conradi, Solar Oxygen
Peter Wood & Raj Padwal, mmHg Inc.
Simba Nyazika, Lenica Research Group
Zhongyi Quan, High Density Power Conversion
Shelvie Fernan, Fly and Fetch
Hillary Sweet & Dr. Matthew Nickel, SN Biomedical
Loreen Wales, Revive Wellness Inc.
Michael Weickert, Pacylex Pharmaceuticals Inc.
Carrie Shemanko, Blood-based biomarkers
Aru Narendran, Biomarkers for Pediatric Cancer
Amir Sanati Nezhad
Lu Deng, Metabolomic Technologies Inc
Colin Coros, Nanostics
David Bocking & Oliver Bathe, Qualisure Diagnostics Inc.
Kunal Karan & Arin Sen, Biomimetic Exosomes
Negin Razavilar, RAZN Health Decision Modelling Ltd.
Ratmir Derda, 48Hour Discovery Inc.,
Jeremie Bourqui, MITS
Paul Stewardson, ThyroSPEC
Rahul Arora, ENTiD
Mike Wade, iYu Inc.
Yvonne Wong, Canada Neurotech
Shairaz Baksh, BioImmuno Designs, Inc.
Mahdi Tavakoli, Robotic System for Therapy
Randy Duguay & Bruce Matichuk, Health Gauge
Qaasim Mian, Biomarkers of Childhood Pneumonia
Larry Unsworth, ThermoReCon
Marc-André Roberge, Nectar
Kirk Zemba, Blindman Brewing
Darcy Goossen, The TireGrabber
Aman Ullah, ZAFA Rapid Biorefinery
Alfred Wahl, Polar Canadian Swine LLP
Tanveer Ahmad, Amrich
Richard Smith, BioLargo
Martin Ferguson-Pell, Click & Push
Roger Zemp, ClinoSonics 3D
Brayden Whitlock, Outbreaker Solutions
Suresh Nayar, Rapid Prototyping
Bretton Whervin, Bitcoin Air
Sharmin Habib, Umay Care
Afsaneh Lavasanifar, Meros Polymers
Larry Unsworth, ThermoReCON
Michael Overduin, SMALP Network
2018
Khurram Jahangir, SafeSpaceHealth
Katharine Magor, Flu Fighting Chickens
Konrad Fassbender , Palliative Care Matters
Abdolamir Landi & Ana Clementin, Autoimmune Hepatitis Diagnostics
Roger Zemp, CliniSonics
Jerome Yager, Praeventus Corporation
Nataraj Pagadala, Cheminger Inc
John Lewis, CEO & Arun Raturi, CSO Entos Pharmaceuticals
David Marchant, Medical Microbiology and Immunology
Leanne Bilawchuk, Frederick West, Antibiddies
Len Wiebe & Piyush Kumar, WWiKY Theranostica Inc.
Amir Reshef, Founder & CEO, Dealcloser
Michael Overduin, Founder and Director, SMALP Network
Roger Zemp, illumiSonics Inc.
Dennis Hall, Boron Heterocycles
Nicole Sanchez, Jenny Li and Anka Chan, Hempact
Chris Cairo, Associate Professor, Department of Chemistry
Bruce Ritchie, Professor, Division of Hematology
Lorne Tyrell, Professor, Dept of Medical Microbiology & Immunology
Faheem Khan, Postdoc, Chemical & Materials Engineering Dept 
Samantha Kwok, Operations Manager, 48 Hour Discovery
Peter Johnson, Dept of Physiology, Faculty of Science
Bin Zheng, Surgical Simulation
Shairaz Baksh, Kinase Drug Discovery
Michael Weickert & Luc Berthiaume, Pacylex
Aaryn Flynn & Tony Briggs, Prominent
Faheem Khan, Fourien
David Eisenstat, University of Alberta
Clayton Bell, University of Alberta
Mohammad Ali, University of Alberta
2017
David Brindley, Targeting Autotaxin
Gino Fallone, MagneTx
Colm Murphy, Zenxmed Corporation
Juliana Valencia, RJH Biosciences Inc.
Khurram Jahangir, Health District
Catalina Vasquez, Prostate Cancer Diagnostics
Justin Bailey, Medical Isotope and Cyclotron Facility
Nawaid Usmani, Prostate Brachytherapy
Tina Rinker, Founder, Syantra Inc.
Lynne Postovit, University of Alberta
Larry Fliegel, University of Alberta
2016
Randy Yatscoff, Executive Vice President, TEC Edmonton
Chris Lumb, CEO, TEC Edmonton