Lost in the woods? We can guide you.
Pitch your plan at our events if you lead a company looking to scale, a startup looking to grow, or a new spin out. Presenters receive valuable feedback, same-day scorecards, a video of their pitch within a day, access to advisors on business development, industry connections and investment.
Research and company leaders are invited to register to pitch their plan at our next meeting by zoom or in the Bennett Jones boardroom in Edmonton on December 5, with priority for in-person slots given to teams presenting on:
1. Energy Transformation & Diversification
2. AI / ML
3. Health & Life Sciences
4. Agtech & Agribusiness
Register to pitch today as slots are limited, the window for investors and advisors opens November 1.
Previous DiscoveryLab Events
Monday, September 25, 2023
8 am Registration & Welcome 
Session 1: DiscoveryLab Pitch session focussed on digital health.

8:30 Danika Kelly, Co-Founder & CEO, My Normative Inc. (Calgary) is a female-focused health platform driving innovation through clinically validated data collection, data management, and analytical processes
8:45 Maximilian Kerz, Co-founder & CEO, Cherry Health (Calgary), a network founded by physicians for physicians that aims to make recruitment into clinics and hospitals as straightforward as possible

9:15 Ty McKinney, CSO of PeerX.AI (Calgary), Co-founder of 8 Bit Cortex and Research Director of the Branch Out Neurological Foundation

9:30 Amir Nezhad, CEO, CriticareDx (Calgary) offers capillary self-powered microfluidics and electrochemical nano-biosensors that have the power to revolutionize and disrupt lab testing
Session 2: DiscoveryLab Pitches focussed on pharmaceuticals, biologics, diagnostics and devices.
10:00 Piyush Kumar,President & CEO, WWiKY BioSciences (Edmonton) is developing cancer theranostics that exploit hypoxia, which leads to metastatic progression and resistance

10:15 Aneal Khan, CEO, Discovery DNA (Calgary) provides accredited genetic testing for medical decisions, providing tools for early detection and treatment of diseases

10:30 Mohammad Rahim, Founder and CSO, RANE Pharmaceutical Inc, a chemistry CRO in Edmonton developing scalable synthetic methods for complex medicinal chemistry targets and natural products

11:00 Amol Karnick, President & CEO, KA Imaging Inc. (Waterloo) is developing  X-ray imaging technologies and systems for medical, veterinary, and non-destructive test industrial markets

11:15 Mirna Damergi, Product Manager, Rapid Infection Diagnostics Inc. (Calgary) also Lead Speaker Coordinator, YYC Data Convention and U Calgary grad

11:30 Jessica Hu, CEO, Gene Biomedical, which provides molecular diagnostics, drugs detection, genomics, proteomics and bioinformatics, technologies

11:45 Ali Pormohammad, CEO, MHCombiotic Inc. which is combating the issue of antimicrobial resistance by pioneering groundbreaking antimicrobials (Combiotic)
1 – 2:30 pm Workshop on Cell and Gene Therapies
Opening by the National Research Council followed by a panel discussion with:

Risini Weeratna, Director, Disruptive Technology Solutions Cell & Gene Therapy Challenge Program and Senior Research Officer/Team Lead Cancer Immunology, National Research Council
Kevin Hay, Clinician Scientist at the Terry Fox Laboratory and Leukemia/Bone Marrow Transplant Program of BC in Vancouver, focuses on chimeric antigen receptor T cells toxicities and therapies

Jailal Ablack, Head of Preclinical Research, Entos Pharmaceuticals, focuses on delivery of genetic medicines, animal models of cancer, in vivo assay development and characterization of antibody therapeutics

Michael Chu, Clinician Scientist, Cross Cancer Institute and Department of Medicine, Faculty of Medicine & Dentistry, University of Alberta
3 – 4:30 pm  Workshop on Biomanufacturing human therapies in Canada
Opening by Stacey Nunes, NRC followed by panel discussion with:

Gayle Piat, Director, Alberta Cell Therapy Manufacturing (ACTM), University of Alberta and Member of the Board of Directors of Women in Pharma

Trina Racine, Director - Vaccine Development, Vaccine and Infectious Disease Organization (VIDO) and Owner, Racine Clinical Trial Consulting

Nasha Nassoury, Canada Research Chair in Bioprocessing of Viral Vaccines and National Research Council of Canada Emeritus

Andrew MacIsaac, CEO, Applied Pharmaceutical Innovation and Life Sciences Council Member, Canadian Chamber of Commerce and LSIH Steering Committee Member, Innovate Calgary
Tuesday, September 26, 2023
8:30 - 10:00 am Session 1: Integrating research for better care

Keynote by Wayne Clark, Executive Director, Indigenous Health Program at the Faculty of Medicine and Dentistry, University of Alberta

Fireside Chat chaired by Tammy Mah-Fraser, Executive Director, Health Platforms, Alberta Innovates with the following:

Blaine Penny, CEO, Lumiio, which empowers health communities at every level to improve health and quality of life.

Wayne Clark, University of Alberta Executive Director, Indigenous Health Program at the Faculty of Medicine and Dentistry, University of Alberta

Jeffrey Narayan, Quality Management in Clinical Research, University of Alberta, Representative for BeTheCure which aims to educate Albertans about how they can be a part of health research
Virtual Pitches by zoom for this parallel session:

9:10 am Shaneel Pathak, CEO, Zamplo (Calgary) on a platform that allows anyone to record and share their treatment regiment with their healthcare practitioner, while allowing data analytics and collation

9:20 am Chris Bladen, CEO, Zymedyne Therapeutics Inc. (Calgary) is developing safer, more effective treatments for chronic, neuropathic pain by targeting calcium channels

9:30 am Lulu Mashonganyika, Founder, Liit Care (Airdrie), offering a safe and convenient platform to bridge the gap between parents and vetted caregivers.
10:30 am - 12:00 pm Session 2:  Data and digital health enabling future care
Keynote by Ewan Affleck, Chair of the Alberta Virtual Care Coordinating Body and Expert Advisor for the pan-Canadian Health Data Strategy.

Panel chaired by Tim Murphy, Vice-President, Health, Alberta Innovates with the following: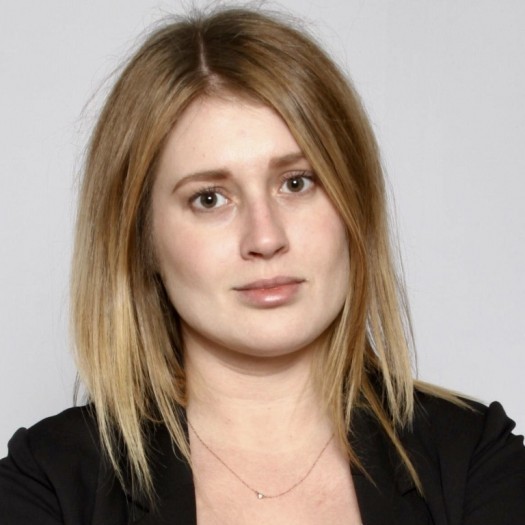 Elena Lopatina, Senior Scientist, Alberta Virtual Pain Program & Alberta Pain Strategy, Strategic Clinical Networks™, Alberta Health Services Adjunct Assistant Professor, Department of Community Health Sciences, Cumming School of Medicine, University of Calgary
Ewan Affleck, College of Physicians & Surgeons of Alberta, Chair of the Alberta Virtual Care Coordinating Body and Expert Advisor for the pan-Canadian Health Data Strategy

Ross Mitchell, AHS Chair in AI in Health, Professor in the Department of Medicine and Fellow with the Alberta Machine Intelligence Institute
1 – 2:00 pm Session 3:  National alignment in clinical research and the Pan-Canadian strategy

Rachel Syme, N2 Board Vice-Chair, Program Director; Research Program Director, Research Cystic Fibrosis Canada; Adjunct Assistant Professor, University of Calgary

Kathy Soltys, MD, Director, Office of Clinical Trials, Pharmaceutical Drugs Directorate, Health Canada on the latest developments in the Health Canada Office of Clinical Trials

Stacey Nunes, Business Development Officer, National Research Council with a focus on the Human Health Therapeutics portfolio


2-2:30 pm Session 4: The Alberta advantage in clinical research

Becky Wong, Director, Health System Access, Health Evidence and Innovation, AHS, helping innovators navigate the largest healthcare organization in Canada.

Mari Boesen, Provincial Project Manager, Clinical Trial Management System (CTMS), with a focus on improving the efficiency and accessibility of health research

Scott Klarenbach, Director, Real World Evidence (RWE) Consortium, Kidney Health Research Chair and Professor, Department of Medicine, University of Alberta.

Mary-Ann Clarkes, Manager - Covenant Health Research Centre (CHRC) at Covenant Health Canada and Member - Research Ethics Board Oversight Committee, University of Alberta

Kim Kordov, Associate Director, Research Ethics Office, University of Alberta, previously worked in Clinical Research and Research Administration within Alberta Health Services

Jenna Dobry
, Quality Assurance and Regulatory Compliance Specialist, Calgary Centre for Clinical Research, University of Calgary, previously Clinical Research Associate, Alberta Health Services
3 - 4 pm Session 5: Resources and support for pathways to implementation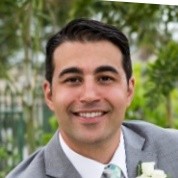 Chaired by Antonio Bruni, Director - Health System Transformation, Alberta Innovates, previously with Applied Pharmaceutical Innovation and and Health City

Crespo'o Ndiabamoh, Associate Director, IMPACT, Innovate Calgary and Senior Medical Consultant, Michael and Mauritia Patcha Foundation

Christy Holtby, Vice President - Philanthropy, Alberta Cancer Foundation, previously Managing Director, Investment & Partnerships, Amii) and VP, Strategic Partnerships, UHF

Brooke Rose
, Director of Development, College of Health Sciences & Faculty of Medicine & Dentistry, University of Alberta
Sky Garden Auditorium, The Bow, Calgary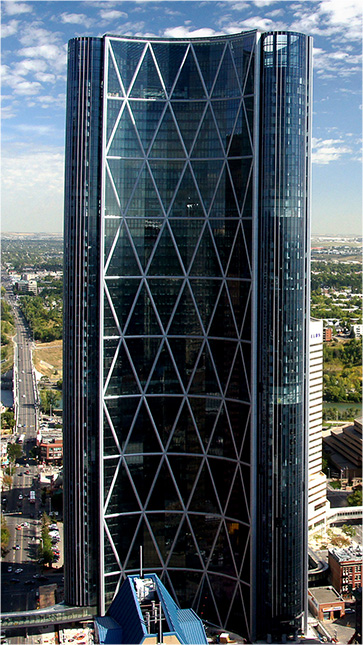 May 26, 2023
Format: The morning session includes in-person pitches from diagnostic innovators. The afternoon includes virtual pitches focussing on therapeutics, cleantech, transportation, materials, AI, and fintech with parallel in-person keynotes and a panel discussion on Alberta's translational capacities and biomanufacturing to support pandemic preparedness.
In-person diagnostics pitches
Click on the company name to check their pitch video, scores and feedback (logins and passwords are available to members and sponsors):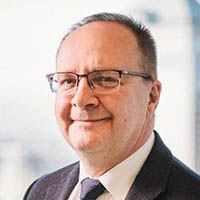 9:00 am Welcome Remarks: Patrick Mattern, Senior Business Advisor, Calgary Economic Development. Previously Executive Director - Policy, Research & Business Development, Government of Alberta and Director, Trade & Investment - EU Environment & Energy, Government of Alberta.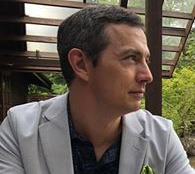 9:15 am Troy Feener, COO, Rapid Infection Diagnostics, Inc., a University of Calgary startup, pitches a suite of diagnostic tools for microbial infections including those that cause bloodstream and urinary tract infections.

9:25 am Carrie Shemanko founded Crocus Biomedical, a University of Calgary-based startup that has developed a blood and tumour tissue-based molecular test for physicians to identify individuals at high risk of bone metastasis.

9:35 am Roger Zemp, Founder, CliniSonix Inc. an Edmonton-based startup that has invented scalable probe technology that significantly outperforms current 2D/3D ultrasound scanners in terms of resolution and speed.

10:00 am Colin Coros, CCO, Nanostics Inc., an Edmonton-based a clinical-stage precision health company with a detection platform for a range of diseases including prostate and bladder cancer.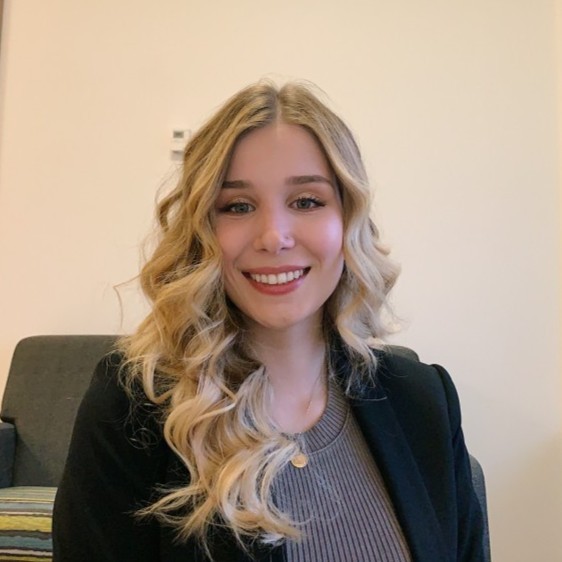 10:10 am Kathleen McMahon, Director of Regulatory Affairs, Wave View Imaging Inc. (Calgary) is developing pain-free and timely breast imaging systems using microwave technology.

10:20 am Pierre Lemire, CEO, Kent Imaging (Calgary), designs and manufactures multispectral oxygenation imaging technology for limb preservation and surgical care.

11:00 am John Murphy, CEO, Bio-stream Diagnostics Inc. (Edmonton) has developed an organic electrochemical transistor-based platform for faster, more accurate diagnostic tests based on antibody binding target antigen for a variety of infections.
11:10 am Claire Dixon, co-Founder & CEO, Neuraura (Calgary) which has developed a bioelectronic wearable and is targeting polycystic ovarian syndrome.

11:20 am Mehdi Mohammadi Ashani, BioSenta (Calgary) develops and manufactures environmentally sound chemical compounds including Tri-Filler, which offers broad spectrum antimicrobial properties for household and industrial applications.
12:00 pm Lunch in the Atrium Garden, 54th Floor, The Bow
Virtual Pitch Session
(Note: In-person Keynotes + Panel Discussion are in parallel- see below)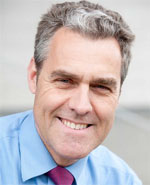 1:00 pm Introductions by Michael Overduin, Founder and CEO of DiscoveryLab, Science Capital, Molscreen, and SMALP Network , and Professor in the Department of Biochemistry at the University of Alberta.

1:05 pm Michael Weickert, CEO, Pacylex Pharmaceuticals, Inc. a University of Alberta spinout which is developing a first in class myristoylation inhibitor as a new oral daily therapy for hematologic and solid tumor cancers.
1:15 pm Maximilian Kerz, co-Founder & CEO Cherry Health (Calgary) has develped an app for posting of temporary, permanent and telehealth physician jobs and is building a network that connects physicians, employers and industry.
1:35 pm break

1:40 pm Jason Hendrick, President, OceanML provides integrated machine learning consulting, custom predictive analytical solutions and solutions for clients in industries including energy, resource development, cleantech, government, finance and health care.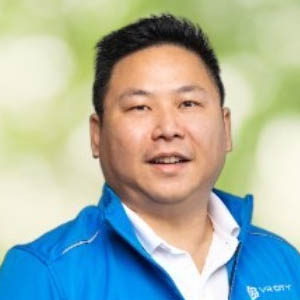 1:50 pm Alan Tay, CEO, Delphi Technology Corp. offers rapid, scalable, conversational & action-based avatar training for airlines & aerospace companies and government and defence contractors.

2:05 pm John MacInnes, Founder, Earthware Reusables Inc. Billions of food takeout containers go into our landfills every year. Earthware is a return for reuse takeout container service that eliminates this problem by selling reusable containers to restaurants, hotels, caterers, grocery stores and farmers.

2:15 pm Ryan Galloway, Founder, Inversion Point Technologies Ltd. specializes in the cost-effective direct removal of atmospheric methane at scale.

2:30 pm Chris Cassin, CEO of Zero Point Cryogenics (Edmonton) builds dilution refrigerators, which operate at temperatures near absolute zero, for quantum technology applications.

2:40 pm Amirreza Sohrabi, co-Founder and CEO, Roshan Water Solutions (Edmonton) has developed VeloCens, which is an end-to-end product package for onsite, real-time testing of water samples for bacteria.

2:55 pm Masoud Baghelani, CEO and Founder, NeatFil Inc. (Edmonton) offers a recyclable and reusable material for efficient, cost-effective removal of organic contaminants including dyes and pigments from water and wastewater.

3:05 pm Damilare Odumosu, Founder/C.E.O, All Farmers Online provides precision agriculture services and sensors to farmers, allowing them to optimize yields, reduce costs, and improve efficiency based on analysis of data collected from drones, satellites, and cameras.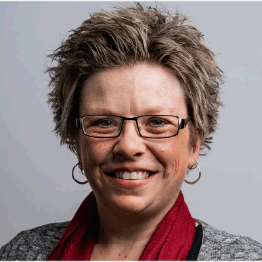 3:20 pm Conor Phillips, Founder & CEO, Pathfinder365 (Saskatoon) provides a digital exploration tool that serves as an all-inclusive, one-stop source for diverse tourism destinations including travel, activity, entertainment and accommodation options.


3:30 pm Carine Bado, CEO & Founder, My Little Tribe has designed an app for parents who are looking to book affordable, reliable and flexible private childcare services such as babysitting, nanny and home care.

3:40 pm David Rosenegger, CEO, SenseSi Technology Inc, a Calgary-based startup developing wearable non-invasive diagnostic sensors to monitor cortisol levels which can predict stress, inflammation and concussion severity.

3:50 pm Timothy Burgess, CEO and co-Founder, WealthAgile (Toronto) provides an AI powered crypto portfolio manager that connects via API to crypto exchanges to automatically manage customers' crypto portfolios.
Afternoon In-person Keynotes + Panel Discussion
12:00 pm Lunch/Networking

1:00 pm Introductory Comments by Andre Buret, Professor in Biological Sciences at the University of Calgary, Associate Vice-President Research at the University of Calgary.
1:05 pm Introductory Comments by Ian Lewis, Associate Professor of Biological Sciences at the University of Calgary, Director of the Alberta Centre for Advanced Diagnostics and Alberta Innovates Chair.

1:10 pm Keynote presentation by Oran Muduroglu, Co-founder & CEO, coeus h3c, previously at Verily; CEO at Medicalis, Philip and Stentor Inc.: "The challenges and opportunities of translating scientific innovation from academic centers into commercial successes".
1:35 pm Keynote presentation by Ron Hoffmann, VP SixRing Inc. and VP SciencePak, previously at Fluid Energy Group Ltd, Invest Alberta Corporation and the Government of Alberta.: "Preparing for the Next Pandemic: Some Lessons from the World of Business".
1:55 pm Coffee Break
2:10 pm Introductory Comments by Ian Lewis, Associate Professor of Biological Sciences at the University of Calgary, Director of the Alberta Centre for Advanced Diagnostics and Alberta Innovates Chair.

2:15 pm Panel Discussion on partnering and leveraging existing resources and opportunities in order to enhance Alberta's competitive position, moderated by Raja Mita, Executive Director of Health Innovation at Alberta Innovates, and Ian Lewis.
The panelists include:

Natalie Knox
, Head of Computational Biology Unit, Research Scientist and Head of the Computational Biology Unit Bioinformatics Section,
Public Health Agency of Canada
; Development of a pan-Canadian framework for implementing new genomics technologies into public health.

Bradley Hart, Senior Director of Clinical Research of the Life Sciences Business Unit at Thermo Fisher Scientific. Focused on chromatographic separations, mass spectrometry, precision medicine, toxicology, environmental and food verticals.

Tim Murphy, Vice President, Health, Alberta Innovates, leading the Health innovation portfolio, previously established Provincial Platforms including Alberta's Data Institute and Alberta's Strategy for Patient Oriented Research SUPPORT Unit.

Michael Mengel, North Sector Medical Director, Alberta Precision Labs and Chair and Medical Director for Laboratory Medicine and Pathology at the University of Alberta.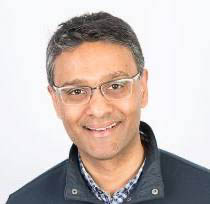 Dylan Pillai, Professor Pathology and Laboratory Medicine and Molecular Microbiology, Infectious Diseases, Translational Research, Cumming School of Medicine, University of Calgary and South Sector Medical Director, Alberta Precision Labs.

Brad Shopland, Manager, Translational Research & Academic Support at DynaLIFE Medical Labs. Previously President of Shopland Analytics and Analyst at Deloitte & Touche, Canada.

Sabina Bruehlmann, CEO at Nimble Science. Previously Consulting Director, Technology & Regulatory at Zephyr Sleep Technologies and Director Partnerships and Licensing Manager at Innovate Calgary.
3:45 pm Wrap up Remarks
4:00-5:00 pm Networking reception with drinks and canapes.
---
Global Pitches

9:00 am Rob Brown, CEO and Co-Founder, KERB, a global parking and mobility B2B and B2C enablement platform. Also board member, Marketplace Risk and non-executive director, Mozaik Play.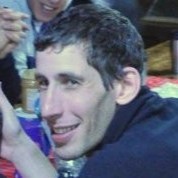 9:10 am Ran Izraeli, VP Product & Corporate Development, Iluria Health Ltd, a digital health company utilizing biomarker data (wearable agnostic) to provide ongoing ADHD monitoring. Previously Investment Manager, Foriland Investment/Fishman Group.
Health & Life Sciences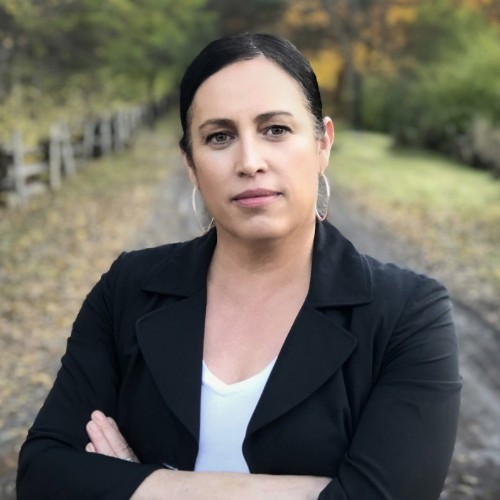 9:25 am Audrey Bond, Founder & CEO, Vaultt, an information management and communication platform that launched in 2020, partnered with Boehringer Ingelheim, and provides quick, easy and secure data sharing to ensuring quality of health care. UOttawa grad.

9:35 am Pierre Wijdenes, Co-founder & CPO, Neuraura is bringing a treatment for Polycystic Ovarian Syndrome to market. He previously co-founded a B2C healthcare community platform, consulted to the medical device industry holds a Doctorate in Biomedical Engineering from the University of Calgary.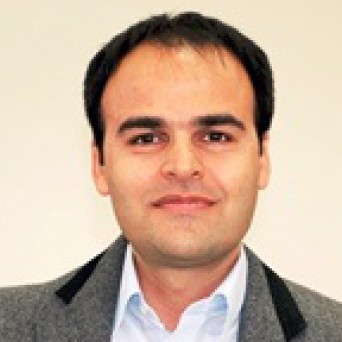 9:50 am Alireza Bahramian, CEO and Founder, OfBrains. Also Lecturer at McGill University and CEO of OfBrains and former visiting professor and U Calgary focusing on the early diagnosis of Parkinson's diseases using biosensors.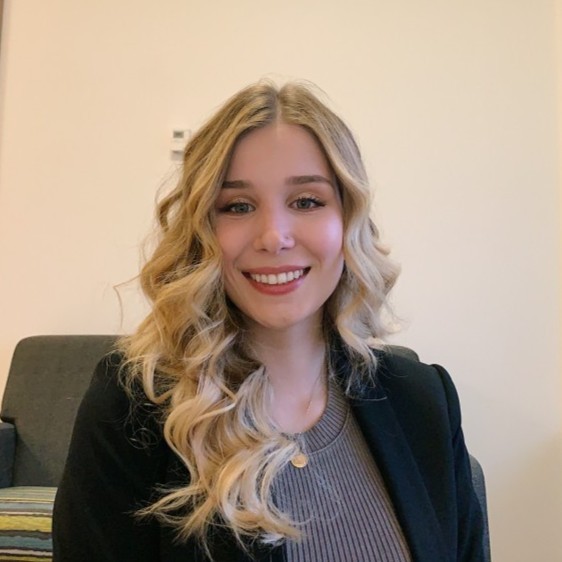 10:00 am Kathleen McMahon, Director of Regulatory Affairs, Wave View Imaging Inc. Previously Community Ambassador, University of Calgary; Program Coordinator, March of Dimes.
Cleantech

10:15 am Mike Tourigny, COO, Acceleware Ltd. Previously Principal, Castle Communications, CMO Aksys Networks, EVP Corporate Corporate Development, Guest-tek Interactive Entertainment Ltd., CEO, Sigpro LLC. MBA, UCalgary; BComm, UBC.

FinTech
10:25 am Andy Wiebe, Founder, TerraGen Technology Group. Also Customer Relations Specialist, Ens Quality Seed. Previously Partner, Other Brother Coffee Roasters and VP, Jonny's Java Coffee Inc. Alumnus, Founder Institute.
Data & AI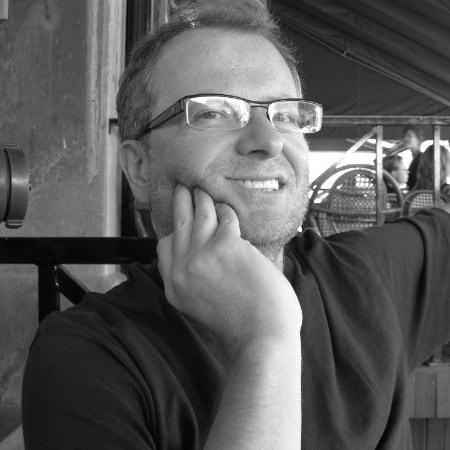 10:40 am Guy Gordon, Co-founder, PigeonLine.io. Previously Executive Director, Innovation and Service Delivery, Central Services, Department of Finance, Province of Manitoba and Executive Director, Institute for Citizen-Centred Service. MBA, U Manitoba.

10:50 am Fred Glawischnig, CEO, Credit Gurus. Previously Trainer, FSM Connect; Finance Manager, Twin Motors and Murray GM; Project Manager, Canadian Cannabis Solutions Inc.; Sales Manager, Dynamic Safety Systems.
Energy & Resources
11:00 am Kelly Hall, CEO, Vermillion Power Technologies Inc. Also Principal, Kelly Hall & Associates Limited. Founding Partner, Oil Removal Technologies Ltd; manager at Nexen and Suncor. U Waterloo grad.

11:10 am Jason Hendrick, President, OceanML. Previously Co-Founder & Chief Technology Officer, Summit Nanotech; Geoscientist, Nexen Energy; ULC Proposal Writing Specialist, AltaML. MBA, Athabasca University; BSc, Geophysics, University of Calgary.
Biotech

11:20 Mirna Damergi, Product Manager, Rapid Diagnostics is developing Hopper™, a diagnostic platform that is mass spectrometry-based and allows rapid diagnosis of bacterial and yeast infections. PhD, Biological Sciences, U Calgary.

FoodTech

1:20 pm Shreya Kadia, Founder, Tarasnacks, a manufacturer of ethnic-based Dry Snacks food products. Also Director of Dutch Uncle Immigration Inc. a management consulting firm advising companies on issues of strategy, organization, technology, and operations. MBA, Entrepreneurship, Nirma University.
LegalTech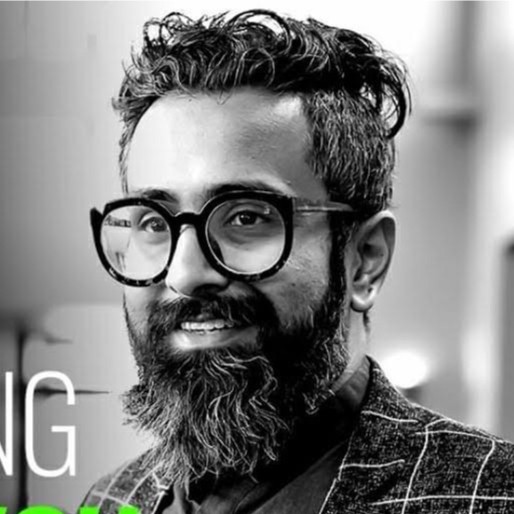 1:30 pm Ali Salman, Founder, Lawtiq.com. Also Strategic Advisor, Grow Base; Co-founder and CMO. Rapid Boost Marketing; Marketing Lead, Aga Khan Economic Planning Board for Canada; Communications Specialist, Project Joy and The Ismaili Canada.
Agtech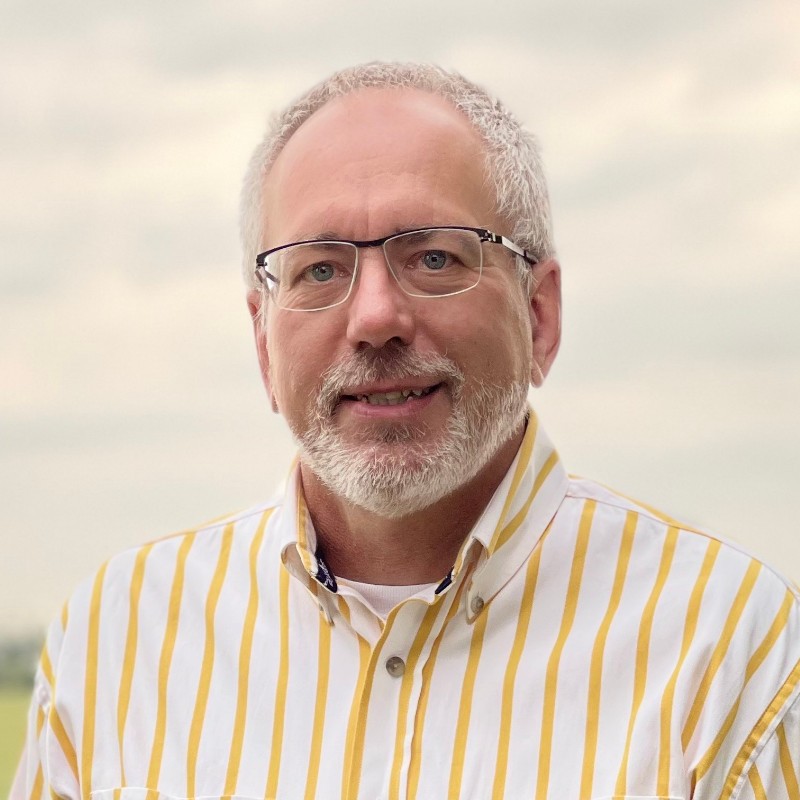 1:40 pm Mark Olson, President, Flokk. Also Principal, Solon Technology Consulting. Previously Owner, Red Shed Farm. B.Sc in Computer Science, University of Calgary.
Health & Life Sciences
2:10 pm Simba Nyazika, CEO and Founder, Lenica Research Group. Previously Behaviour Consultant, Children's Autism Services of Edmonton; Board Member, Interdisciplinary Consulting Association. BSc, Psychology & Neuroscience, UAlberta.

2:30 pm Michael Weinfeld, Vice-President, CSO, and Co-founder of WWiKY BioSciences Inc. Also Professor, Department of Oncology, University of Alberta and Senior Scientist, Alberta Health Services.
Data & AI

3:00 pm Jason Clarke, VP of Sales, Pleasant Solutions. Previously Owner, JayCin; Sales Executive Matrikon; Regional Sales Manager- net-linx AG. Business / Finance, NAIT.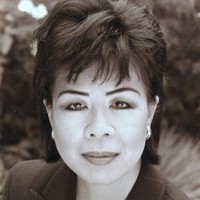 3:20 pm Eva Mah Borsato, Founder and CEO, FutureCite Inc. Previously Board Director, The Sandbox Project. Tech Accelerator, Founder Institute. MBA, Queens U; ICD, Alberta School of Business, UoA.
Energy


3:50 pm Chaneel Park, CEO of MakeSens. Former Graduate student and Post-doctoral Fellow at the University of Calgary, with a degree of Ph.D. in Mechanical and Manufacturing Engineering.
Testimonials from presenters at our events:
"You did an admirable job of putting this together. From the quality of the participants/viewers to the administration of the process and the follow-up, I'm impressed. I have two meetings as a direct result of my presentation. Thanks for including me, and for inviting me to the next one; I fully intend to present at the next meeting" - KH
"Great event! It was captivating" - RJ
"Thank you again for the opportunity to pitch. Actually, we are having a couple of followup calls with stakeholders" - HL
"Our project has picked up significantly since we last presented at DiscoveryLab. We have partnered to expand our program for the treatment of COVID-19 patients and we are now at 22 sites."
"Our DiscoveryLab presentation led to participation of 2 investors in our seed round, a strategic machine learning technology development partnership, a remote patient monitoring collaboration with a University, and this week's announcement of an exciting product launch."
"The suggestions I got from the DiscoveryLab meeting were great. Thanks!"
"I would like to thank you for organizing the pitch event. We were very happy about the outcome of the pitch. We wanted some advice and that's what we got. We would love to pitch again."
"I wanted to send a note to thank you very much for the opportunity to present yesterday. We enjoyed the experience and also were able to resolve an issue."
"My company got funding."
General Schedule for DiscoveryLab Events
Teams are welcome to present a plan for free in 10 minutes. Some presenters will be offered an upgrade to a 20 minute in-person slot as well as networking reception - submit your executive summary to qualify. A supportive panel of business advisors, industry experts and investors provides free advice and offers to connect are made.

Early stage ventures, academics, start-ups and SMEs are welcome to present their plan and will be given tailored advice on how to commercialize, spin out, scale and reach new markets.

For clarity, DiscoveryLab does not recommend advisors or investors, but can make introductions. Each person and company has the responsibility of obtaining legal advice and performing due diligence before signing contracts or taking investments.

New ventures, SMEs and startups at any stage are invited to registor as are advisors interested in joining our panel. No bystanders please, everyone is asked to participate actively.

Anyone is welcome to register to pitch a business idea or plan in any field, at any stage, and from any province.

An updated executive summary of your business plan must be submitted to finalize your pitching slot.

Note: Please tell us if you can't make it in to pitch, unjustified last minute cancellations and no-shows are subject to a charge of $20 as they prevent others from pitching to our advisors.

DISCLAIMER: The plans, thoughts, and opinions expressed by presenters belong solely to the presenters. DiscoveryLab and Science Capital do not support or promote the research presented, we provide an open forum for discussion. A video recording of the web conferences will be given to Advisors, Funders & Investors to help them make decisions regarding allocation of advice and resources.
Tips for pitching your plan
Presenters are asked to give the organizers their business plan summary (1 or 2 pages) a week before and their slide-deck the day before the event. This way we can ensure technical compatibility and line up the talks to minimize any downtime.
Feel free to bring your own Flash drive or computer with cable and adapter.
Arrive about 10 minutes early to get oriented. You'll be given a debrief and evaluation after your pitch.
Stay on time (10 minutes for a full presentation, or 2-5 minutes for an elevator pitch) to ensure there is enough time for Q&A.
Say a few words of background about yourself to start out the presentation. 
Focus on the business plan, not technical or proprietary detail (which you can cover in follow up meetings if desired). Show how this presented a unique and timely opportunity for scalable growth, investment and/or partnering.
Turn complexity and jargon into plain English.  Use accessible pictures or videos.  Avoid technical terms and abstraction. Instead, give specific examples, numbers and explain.
Be passionate. Present potential risks as well as plans and successes. Show confidence and ambition.
Don't be boastful or flaunt your ego.
Engage with your team and panel, listening carefully and taking constructive criticism.
Don't read your talk. Notes are ok.  Rehearse beforehand to get the timing, clarity and impact right.
Slide guidance
A graphic image or video communicates better than text.   Avoid crowded collages.
Text is not needed.  Spoken words communicate more effectively.  If text is used, a few lines should suffice.  Avoid slides which consist of only a headline and list of bullet-points.
Show several slides which each present a single idea, graph, image or data type, and form a progression, e.g. from challenge, opportunity, discovery, reality check, to future plan.
Aim for no more than 1 slide per minute.
Keep a clear surrounding margin around text for increased legibility.
Sans-serif fonts (e.g. Helvetica) are easier to read at a distance than serif fonts (e.g. Times).
Use a simple background.
Use high-resolution images that are from your work, are licensed, or else attribute the source.
For data graphs or charts, use a text font size that can be read from the back of a board room, including labels on x- and y-axes and data points.